Devvio
DevvStream's largest shareholder is Devvio, a company that developed the most advanced and environmentally friendly blockchain with a throughput of over 8 million transactions per second. Using this blockchain, Devvio created an ESG platform that will allow DevvStream to manage all of the carbon credits that are generated. At the same time, it will provide us access to a large number of investment opportunities and corporate buyers of carbon credits. Tom Anderson, Devvio's founder and CEO, is also DevvStream's Chairman.

Xpansiv
Currently, the worlds largest carbon credit exchange with over 100 million carbon credits transacted. Xpansiv is also the worlds premier global marketplace for ESG-inclusive products with over 1 billion environmental credits processed. Will Stewart, Xpansiv's Executive Chairman, is a Board member with DevvStream. Through this partnership, DevvStream receives access to carbon spot and futures markets as well as a source of liquidity for carbon credits.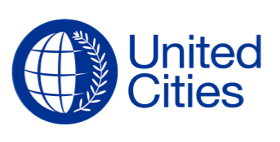 United Cities North America
One of our most important partnerships is with United Cities North America ("UCNA"). UCNA is a steward of the United Nation's Sustainable Development Goals for Canada, the U.S. and Mexico. Our partnership gives us access to investment opportunities for the many projects they are working on. At the same time, we are able to leverage our investee companies into the hundreds of cities that are part of their development plans. Jason Lohe, President of United Cities, is an advisor to DevvStream.