DevvStream announces the appointment of Dr. Michael J. Rensing, former head of the British Columbia Low Carbon Fuel Standard Program, as Low Carbon Fuels Advisor
March 21, 2023
DevvStream adds the architect of one of North America's best-performing Low Carbon Fuel Standard Programs to the team
VANCOUVER, BC, March 21, 2023 — DevvStream Holdings Inc. ("DevvStream" or the "Company") (NEO:DESG)(FSE: CQ0) a leading carbon streaming company, is proud to welcome Dr. Michael J. Rensing as its Low Carbon Fuels Advisor. Dr. Rensing has been instrumental in developing and implementing successful low-carbon fuel policies and legislation, including British Columbia's, which is one of the most successful Low Carbon Fuel Standard ("LCFS") Programs in North America. In particular, carbon credits that are sold into the BC LCFS market are among the world's highest in value, with prices in 2022 averaging over C$440.45 per credit[1].
As the Director of the Low Carbon Fuels Branch in the Electricity and Alternative Energy Division at the British Columbia Ministry of Energy, Mines, and Low Carbon Innovation, Dr. Rensing led the province's Low Carbon Fuel Standard Program. This program has been responsible for approximately 30% of the emission reductions achieved by the province of British Columbia, making it one of the most successful low-carbon fuels program in North America.
Dr. Rensing holds a Ph.D. in Physics from the University of Victoria and has devoted over 20 years to public service in British Columbia. He began his career in the Air Protection Section of the Ministry of Environment before moving to the Ministry of Energy and Mines in 2007.
In his new role as Low Carbon Fuels Advisor at DevvStream, Dr. Rensing will provide strategic guidance and support the development of low-carbon fuel offset and credit programs on behalf of the company to develop and commercialize advanced low-carbon fuel technologies.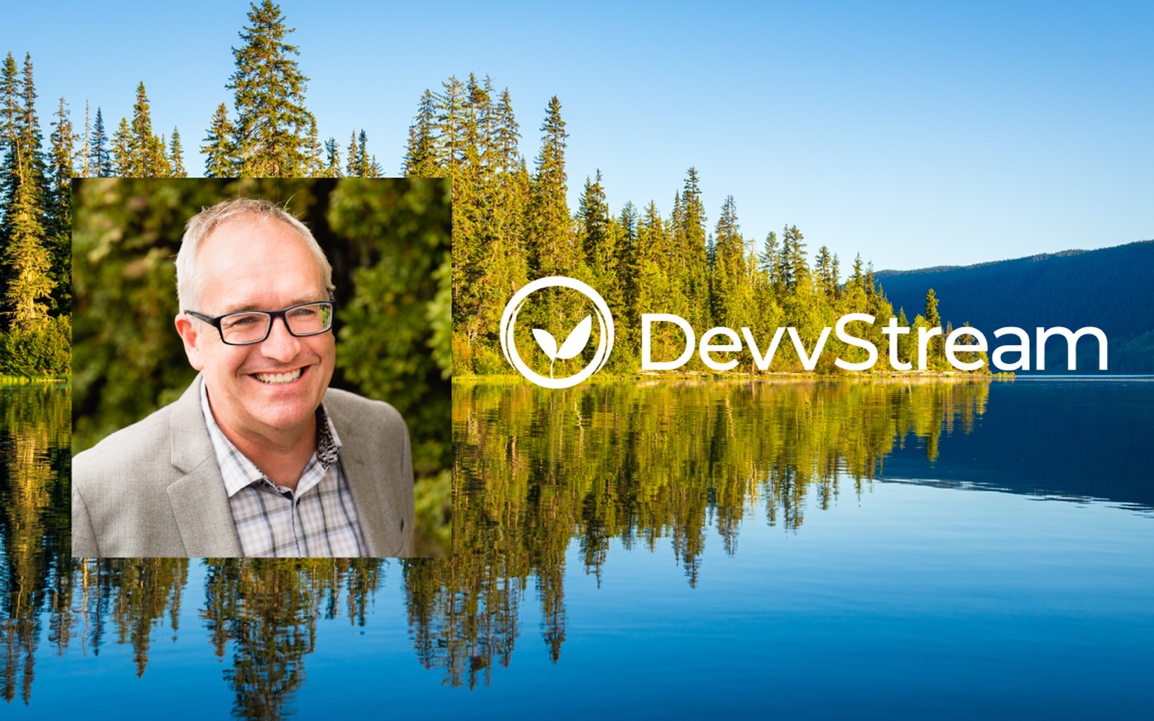 "We are thrilled to have Dr. Rensing join our team at DevvStream," said CEO Sunny Trinh. "His extensive experience and leadership in the development of successful low-carbon fuel policies, including the most successful Low Carbon Fuel Standard Program in North America, will be invaluable to our company as we continue to provide innovative solutions to meet the growing demand for sustainable transportation fuels."
"I am excited to join the team at DevvStream and continue my work towards a more sustainable future," said Dr. Rensing. "I believe that together, we can develop and implement innovative solutions that will have a positive impact on our environment, and I look forward to contributing to these efforts."
About DevvStream
DevvStream is a technology-based ESG company that advances the development and monetization of environmental assets, with an initial focus on carbon markets. Devvstream works with governments and corporations worldwide to achieve their sustainability goals through the implementation of curated green technology projects that generate renewable energy, improve energy efficiencies, eliminate or reduce emissions, and sequester carbon directly from the air. DevvStream also helps these organizations meet their net zero goals by providing them access to high-quality carbon credits.
For more information, please visit www.devvstream.com.
On Behalf of the Company,
Sunny Trinh, CEO
For further information please contact:
Focus Communications
Tel: +1 647 689 6041
Email: info@fcir.ca
Disclaimer
This news release contains forward-looking statements, including statements that are not historical facts. All statements other than statements of historical fact included in this release are forward-looking statements. The reader is cautioned that assumptions used in the preparation of any forward-looking information may prove to be incorrect. Events or circumstances may cause actual results to differ materially from those predicted, as a result of numerous known and unknown risks, uncertainties, and other factors, many of which are beyond the control of the Company, and which are described in the Company's public filings available under its profile at www.sedar.com. The reader is cautioned not to place undue reliance on any forward-looking information. Forward-looking statements contained in this news release are expressly qualified by this cautionary statement. The forward-looking statements contained in this news release are made as of the date of this news release and the Company does not intend to update any of the included forward-looking statements except as required by Canadian securities laws.
[1] https://www2.gov.bc.ca/assets/gov/farming-natural-resources-and-industry/electricity-alternative-energy/transportation/renewable-low-carbon-fuels/rlcf017_-_low_carbon_fuel_credit_market_quarterly_report_20230209.pdf?v=0.452